THE STAGE
From groups of 5 to 5,000 David will make sure your event will be one to remember.  In his stage show David combines his love for illusions and his passion and knowledge of human psychology and blends it into an experience that is sure to have your guests laughing and guessing all through the night.  Through it all David points people to their creator who loves them by challenging them with the thought that God knows every bit about them and still chooses to love them.  David's perfect blend of close-up magic, comedy, and mentalism is natural and he makes you feel like you are sitting in a friends house telling stories.  "I can't imagine you doing better than David Wood" for your next event!
THE STROLLING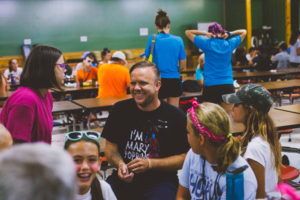 David earned his stripes on the street on Downtown Waikiki where he performed each weekend.  From the streets of Waikiki to the jungles in Belize David's strolling magic has been a fan favorite wherever he is.  Strolling magic is perfect for dinner parties, carnival events, and so much more!  Strolling magic is best when paired with either speaking or the stage.  There is an awesome connection that happens between the magician and the spectator when the magic happens an inch from your face.
THE PULPIT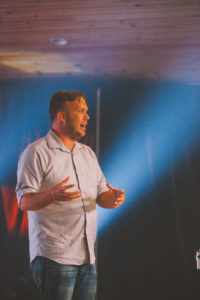 David considers himself a pastor first and entertainer second.  All of the years he has spent in front of large crowds has prepared him to present the gospel in a raw and relatable way.  David has a way to use his comedy and knowledge of entertainment to best communicate the gospel to people who desperately need it.  There is nothing David Wood like to do more than to share the hope and the love that Jesus offers them with your group.  Check out a video of David speaking to a group of High School students on the Media page.